Rightmove have released their most recent House Price Index data, and unsurprisingly all previous records have been smashed… again!
House-hunters spent over 50 million hours on Rightmove in March

Number of sales agreed up by 55% from two years ago, leaving less stock available for sale on the market than ever before

Two and three-bedroom semi-detached homes are selling fastest
"A monthly price surge of 2.1% (+£6,733) has propelled new seller asking prices to a new record high, with the national average now standing at £327,797. This figure shatters the previous record, set in October last year, by over £4,000. The big jump comes as buyer demand sets another new record, chasing the lowest ever proportion of property available to buy. This is now the fastest-selling market that Rightmove has measured since our records began."
In Wales specifically we've seen an even bigger monthly price surge at 2.6%, with an average house price of £220,774 (up 12.2% on last year), with properties taking an average of 52 days to sell.
Here at Dylan Davies we've certainly experienced this heightened demand first-hand, and like the rest of Wales and the UK we really do need more supply to meet the demand! If you've been considering capitalising on the strong market and increased property prices we're seeing on the moment, and would like to book in for an appraisal to see what your property might be worth, get in touch soon to arrange your no obligation property appraisal, or take a look at our free instant online valuation tool. On the other hand if you're looking to buy please make sure you register your interest early because things are moving lightnight fast at the moment, plus keep an eye on our Facebook and Instagram stories for sneak peeks of the properties we have coming to market soon!
If you're unsure about anything or just need to chat about your options, please do give us a call on 01443 808 808 or get in touch at info@dylandavies.co.uk and one of the team will get back to you as soon as they can. It's a cliche, but we really do have lots of buyers waiting and we'd love to help you market your property and get you on the move.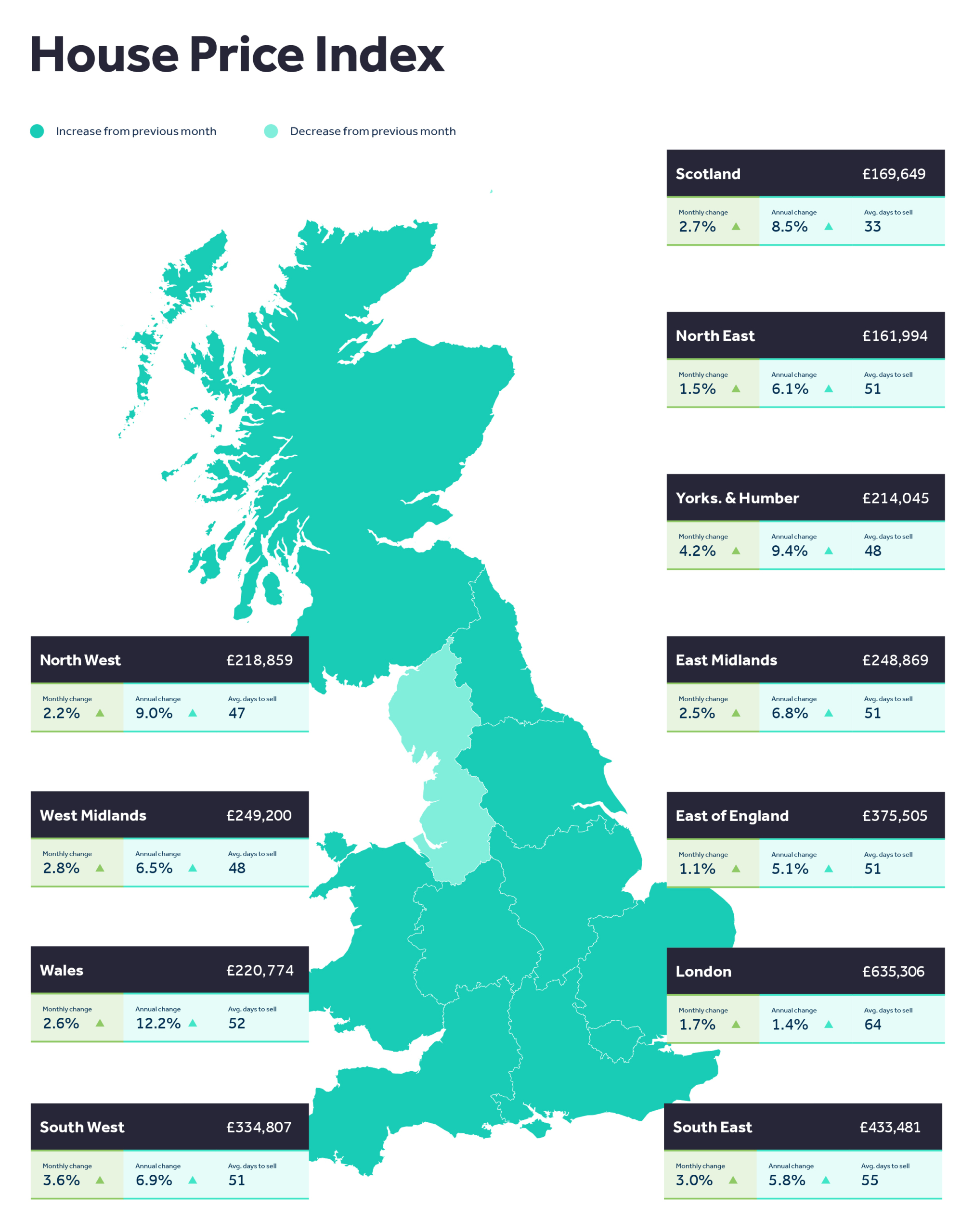 Source: Rightmove House Price Index
Posted on: 27 April 2021